Prefab Accommodation
---
We deliver projects on time, on budget and to the very highest level of quality.
View our range
A range of home designs inspired by WA's landscape and lifestyle.
View our range
Our mantra is simple; To build genuinely better modern & affordable modular homes.
Talk to us.
---
Get all the answers and find out how easy it is to get started, talk to the team today.
sales@modularwa.com.au
---
Understanding the Efficiency of Modular and Prefabricated or Pre Built Accommodation
Do you want to build a home that is customised and suited to fit your needs? If so, you have a few options. The first option is to work with an architect and builder to design and build your home from scratch. This process may well get you your dream home, but it also tends to be extremely expensive and takes an extensive period. The second option is to go the modular accommodation route, which will get you in your home much faster and for a lot less money.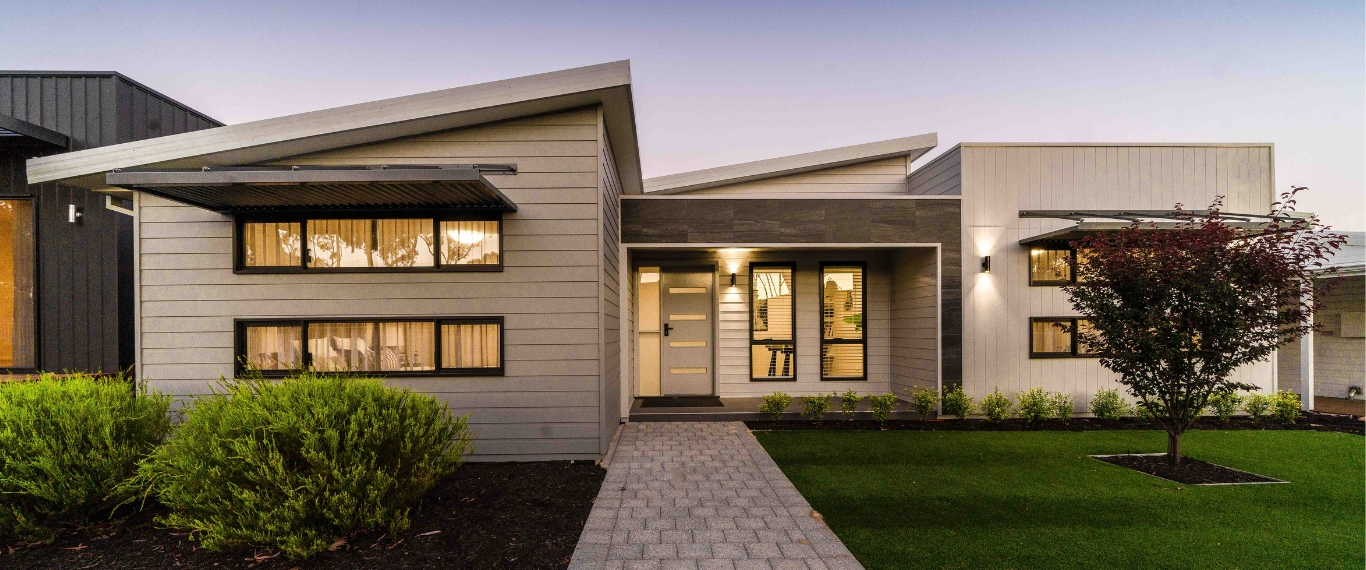 Modular WA: Bringing Prefabricated Accommodation Options to Western Australia
At Modular WA, we excel in the design and construction of prefabricated accommodation. Recently, interest in prefab homes has grown substantially in Western Australia, and for a good reason. Simply put, buyers want the customisation that building their own home can provide, but don't want to deal with the long wait period or the considerable hassle. They want—and sometimes need—to get into their homes faster.
To keep buyers from going too far in the prefab direction, more traditional builders have historically derided the quality of modular, transportable homes. They decry the aesthetics of these buildings or criticise their structural durability. One commonly repeated argument is that every transportable home looks the same. Another is that these homes are not built to last—a factor that often pushes buyers to make the substantially larger investment in more traditional homes.
Ultimately, these arguments are generalisations, not universal truths. When you buy any type of home—whether traditional or modular—the quality of the structure, the durability, and the aesthetics are all elements that depend on the builder. A poor builder will deliver a poor quality home with an uninspired design and limited durability. A good builder will deliver something that looks fantastic, incorporates the sensibilities and design preferences of the customer and stands the test of time.
At Modular WA, we like to think that we are helping to elevate the art of the pre built accommodation. If you decide to purchase one of our modular homes, we will work with you to design it and tailor it to match your vision. From there, we will build your home off-site in our warehouse and then deliver it to your chosen plot of land. Once your home is completed, you will be amazed at how much it looks like a traditional on-site home.
Start Planning Your Modular Home Today
Don't believe the myths. A well-built prefab accommodation can and should provide gorgeous aesthetics and style, reliable durability and a genuine homey feel. When you work with Modular WA, you will get all these things while also enjoying a house that gets built faster and for a more affordable price tag. If you are ready to take the plunge and move into a modular residence, get in touch with our team at Modular WA today. We look forward to helping you create your dream home.