Prefabricated Houses
---
We deliver projects on time, on budget and to the very highest level of quality.
View our range
A range of home designs inspired by WA's landscape and lifestyle.
View our range
Our mantra is simple; To build genuinely better modern & affordable modular homes.
Talk to us.
---
Get all the answers and find out how easy it is to get started, talk to the team today.
sales@modularwa.com.au
---
On the Hunt for Houses? Go Prefab: Considering the Benefits of Prefabricated Homes
Whether you are looking for a place to start a family or to accommodate a growing one, or if you're simply ready to become a homeowner, the "house hunt" process can feel intimidating. There are many things to consider, and not just the wish-list of items you have for your future residence. Choosing a place to settle down is an important choice, as is the selection you make regarding the homes available. If you've already selected a lot and new construction is the path you've chosen, take a moment to think over the advantages of choosing from plans for prefabricatedhomes.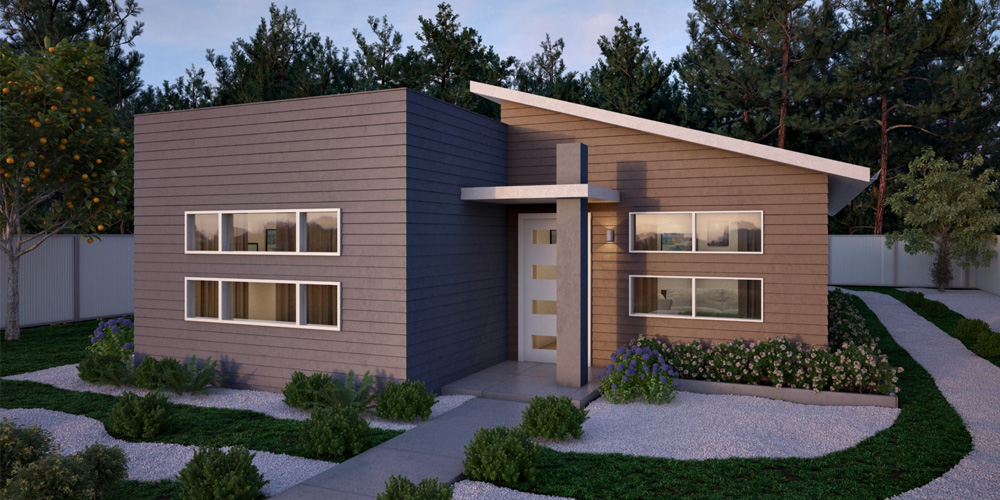 At Modular WA, we provide individual home buyers like yourself with a reliable and straightforward path to exploring what prefabhouses can offer to your family. Backed by the financial strength of our primary investors, including the Wyllie Group, and fielding a team that boasts nearly a century of combined industry experience, we provide a direct path to accessing the home you desire in a hassle-free process. Turnkey solutions are a core focus of our business and understanding how to translate your wants and needs into the right structure is our goal. Though we have many
plans available for prefabhomes
, we can customise any of these to suit your requirements. So, what about the benefits of the modular process over a traditional home sale? Why is it worth your consideration?
Take advantage of the convenience of prefab houses
One of the primary reasons prefabricatedhouses can be a good choice is a simple fact: they are a faster, more convenient way to finish a new home and move in as soon as possible. Because the creation process begins right away in our sophisticated build facility, there's no need to wait during the approvals process. As an added convenience, Modular WA handle the entire permitting procedure, taking all steps necessary to ensure that when it's time to begin preparing the site for your new home, there's no delay.
Next: every prefab home we create exhibits a superior level of quality in every aspect of the build. We use genuine, premium materials throughout, creating properties that look and feel wonderful even years from move-in day. The 10-year structural guarantee that accompanies all our prefabricated houses delivers peace of mind to homeowners, too. Versatility is a key factor in differentiating our services, too. Because we have broad experience in home design and construction, no location in WA is too challenging for our teams. Since all the major fabrication takes place far from the build site, the biggest challenge is often transportation.
Uncover all the possibilities with Modular WA
Our friendly team looks forward to the opportunity to share more in-depth information on why a modular home could be the perfect fit for your family. Visit our FAQ page for additional details or start exploring our base home designs. When you're ready to find out how Modular WA can help skip the house hunt and move straight to building a new home, call us on 1800 001 016.