Modular Offices
---
We deliver projects on time, on budget and to the very highest level of quality.
View our range
A range of home designs inspired by WA's landscape and lifestyle.
View our range
Our mantra is simple; To build genuinely better modern & affordable modular homes.
Talk to us.
---
Get all the answers and find out how easy it is to get started, talk to the team today.
sales@modularwa.com.au
---
Searching for Prefabricated Solutions to A Need for New Offices? Modular WA Delivers High-Value, Trustworthy Prefab Offices on Schedule
Is office space something of a concern for your business right now? During the initial phases of a new project, or in a period of expansion, it often becomes necessary to set up new offices to carry out the logistical and background work that keeps everything in motion. Perhaps your corporation has outgrown its current location or needs more space in a new location. Whatever the case may be, approaching the construction industry need not be a daunting experience. Identify what you need first: a partner that understands your requirements, such as time and budget constraints, who also understands the need for a high-quality finished product.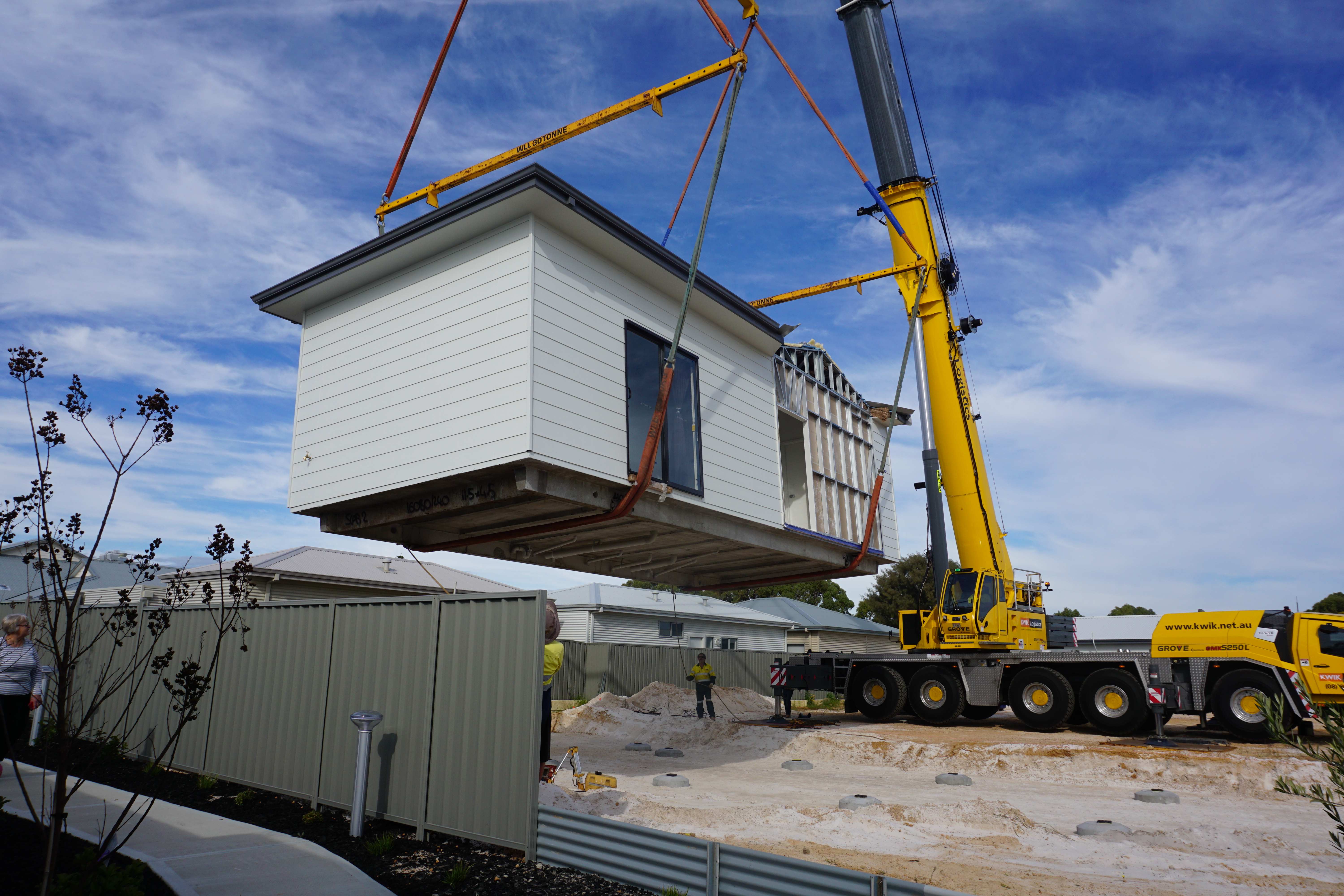 At Modular WA, our team delivers precisely that type of experience on every project we undertake to create prefaboffices. The modular process of building offers unique benefits to business clients who must minimise the disruption to their daily operations while also executing a successful move from one space to another. With financial backing from the Wyllie Group and a variety of
highly successful commercial projects
in our history, Modular WA occupies a unique position within the state. With the proven ability to succeed in this challenging industry, what should your business know about choosing modularoffices
?
A reliable provider for modular offices anywhere in Western Australia
To address a common concern: quality is never an issue with the process Modular WA employs to create its prefabricatedoffices. Our purpose-built facility provides the perfect conditions for construction, and we use a highly experienced and dedicated team that takes pride in producing the best results. By using materials from known and trusted premium brands as well, the offices we produce are comfortable, functional, and built to last — no matter the changing conditions outside.
No two businesses are exactly alike, and that means every company faces different needs from their office space. While we can provide you with designs to use as a starting point, they are by no means set in stone — we encourage you to bring your own ideas and requirements to the table. We will modify and tweak the plans as necessary until we reach a consensus on the right way to proceed.
As part of the modular process, we can begin erecting your new prefabricated offices as soon as our build team completes the first buildings. After transport to your chosen site, we work quickly to put them up. You can immediately begin to shift staff to the new location as we complete each building to turn-key quality. It allows you to minimise downtime and avoid a highly disruptive move all at once.
Start the process towards securing structures for your business
These points are simply the beginning of a much larger conversation to be had between your business and Modular WA. A conversation with our representatives can help to illuminate the path forward to obtaining the space your growing business requires. To further enhance your understanding of the potential benefits available to you, please call us on 1800 001 016.