Transportable Accommodation
---
We deliver projects on time, on budget and to the very highest level of quality.
View our range
A range of home designs inspired by WA's landscape and lifestyle.
View our range
Our mantra is simple; To build genuinely better modern & affordable modular homes.
Talk to us.
---
Get all the answers and find out how easy it is to get started, talk to the team today.
sales@modularwa.com.au
---
The Many Uses of Transportable Accommodation
Modular WA offers transportable accommodation to suit a variety of needs whether it's for commercial or residential use. We can customise the floor plan, or you can choose from standard designs, and our superior customer service includes all the regulatory approvals. Our methods allow you to utilise the building within a fraction of the time of traditional construction.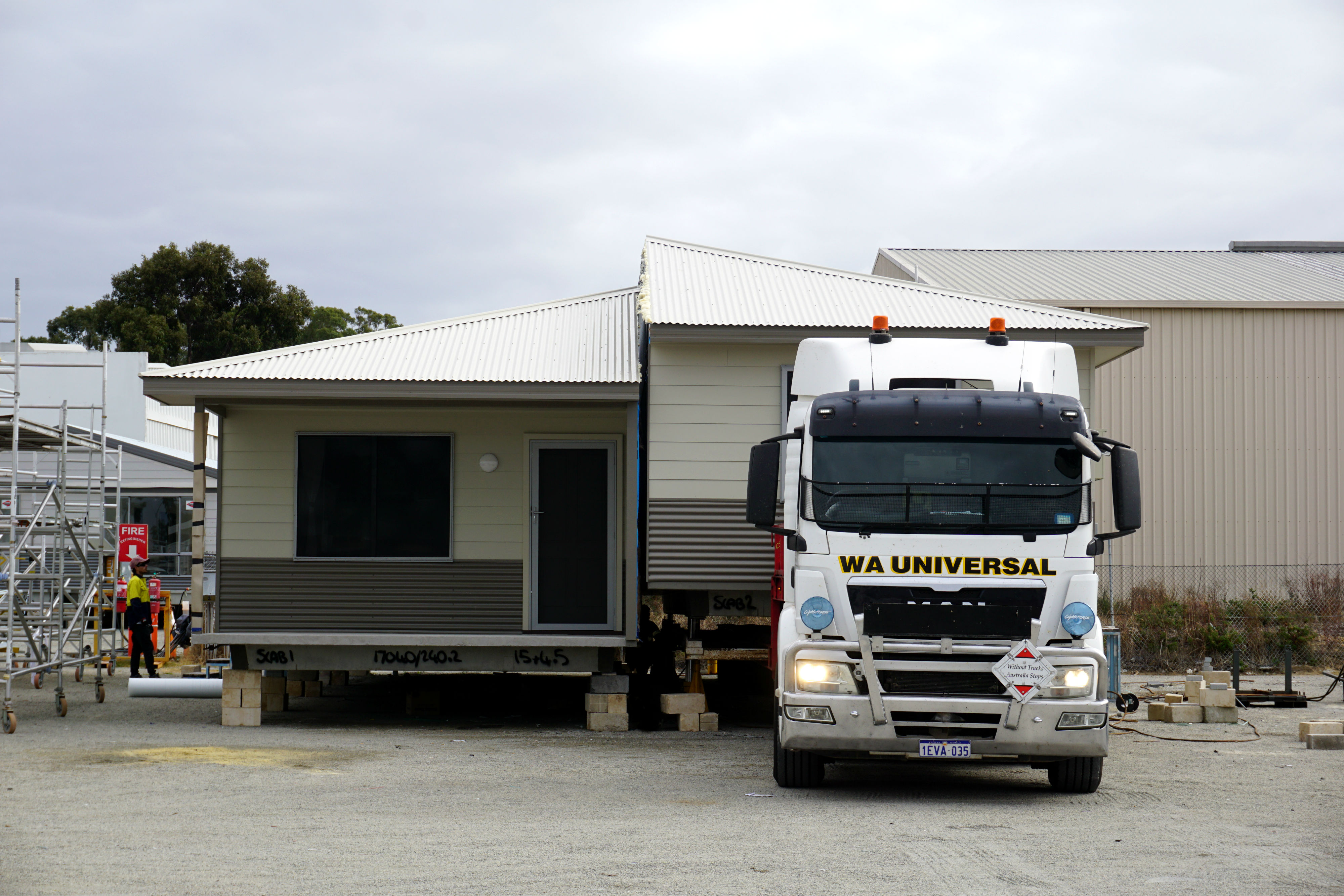 Commercial Uses for Transportable Buildings
Some companies such as those in construction have worksites that relocate regularly, but you still need offices onsite. We can build you a transportable office to take with you from site to site. Our buildings are engineered and constructed to pick up and move to the next job site so you can be confident that it will hold up to the challenge of relocation.
We have cost-effective and time-sensitive solutions for your stationary office needs as well. We can design and build you an efficient and functional office even if you don't plan on using the portability function. Instead of hunting for office space to lease and moulding your business to it, you can design your space to fit your business. We can build to suit your business whether you run a small accounting firm or provide medical services.
Some business operations such as mining require your workers to be housed on site and you need affordable and flexible housing for their needs. We have a variety of short stay options that make the perfect accommodation for those who live at work.
If you want to earn income from rental properties, we can build a series of homes to manage. Our buildings include a 10-year structural guarantee so you won't have to worry about incurring high maintenance costs allowing more of your rental fees to become profit.
Residential Uses of Transportable Homes
Our high-quality transportable homes come in an array of interesting architectural designs which are built to complement the Australian landscape and climate. Our homes range from one bedroom and one bathroom up to five bedrooms and two bathrooms, but we can tailor the floorplans for you and your family. You will enjoy the low maintenance cost and 6-star energy rating of our homes.
If you already have a home you love but are looking for a place to get away; our sustainable houses make great second homes for your holiday escapes. When we build you a holiday home, it allows you to get away at a moment's notice without having to book hotels or spend exorbitant money on restaurants. It gives you all the comforts of home without the stress.
Our transportable granny flats can give you a second home right in your backyard. True to their name, they can be the ideal place for your ageing parents to live so you can be close enough to help. They can also be used as guest houses which provides you and your guests the privacy that makes their stay much more enjoyable. Whatever your reasons for needing portable buildings we have your solution. Why not contact Modular WA, and we can discuss your needs?