Modular Housing Construction
---
We deliver projects on time, on budget and to the very highest level of quality.
View our range
A range of home designs inspired by WA's landscape and lifestyle.
View our range
Our mantra is simple; To build genuinely better modern & affordable modular homes.
Talk to us.
---
Get all the answers and find out how easy it is to get started, talk to the team today.
sales@modularwa.com.au
---
Are You Preparing a New Residential Home Community? Break Ground on Construction with Modular Buildings Residents Will Love
The population of Western Australia is still on the rise and increasing numbers of individuals and families interested in putting down roots within the state fuels demand for new housing, too. While some will opt to pursue placing offers on existing homes through the traditional real estate route, others may be on the hunt for luxury communities, high-quality homes, or family-friendly spaces where they can enjoy peaceful living conditions. Is your business preparing to embark on a new project to cater to this active sector of the housing market? Creating new communities offers a wealth of opportunity — but first comes the task of preparing the land and putting up the structures.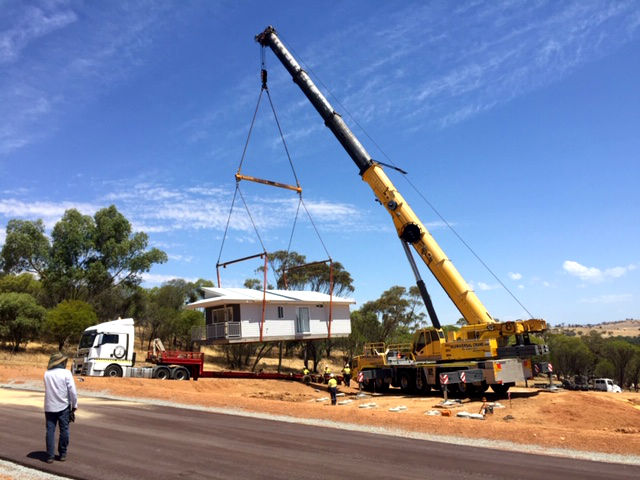 Modular WA, the builders behind some of the largest prefabricated developments found in Western Australia, can prove to be the ideal partner for such a venture. With strong fundamentals in the form of financial backing by the Wyllie Group, any potential partners can trust that we're not just today and gone tomorrow — we have established ourselves for the long term. Add to that our versatile, experienced teams working in all areas of the business, and our partners quickly discover we have all the necessary skills to bring their vision to life. Through modular housing construction, development companies can gain the advantages of faster construction, higher quality, and the peace of mind that comes from our guarantees. What else should you know about our abilities?
A team that rises to meet the needs of large projects
The ability to offer the diversity that exhibits consistent quality is a key factor in the success of new estate developments. Prospective buyers hope to be able to choose from one of several designs, but they expect that all will showcase the same high level of quality one expects from a new home. Our modular residential homes take shape under the vigilant supervision of our master builders, enforcing a highly rigorous quality control process that continues through to the final placement of a structure on-site.
A commitment to client satisfaction leads us to approach construction uniquely and sustainably. From our selection of building materials to the ability to tailor designs to suit your estate's environment or planned clientele, flexibility is a baked-in part of our processes. No matter how many homes you need, whether it's a few dozen or a few hundred, we can faithfully execute your vision.
Open a dialogue about modular home construction today
To learn more about this process, view some case studies of our commercial work developing modular buildings for residential community projects, or explore the home designs we use to develop a sense of what we can deliver. With a proven track record for quality and a rapid turnaround time in modular home construction, Modular WA can be the ideal partner for executing your vision precisely and within strict parameters. Contact the team today to open the lines of communication and explore the possibilities.